Did you know that 780 million people have no access to clean water? FPC partners with Living Waters for the World and is forming a local team that will help install clean water systems, equip local leaders to lead ongoing health, hygiene and spiritual education as well as teaching international partners about the benefits of using clean water appropriately. Check out
this video
to see a LWW filtration system!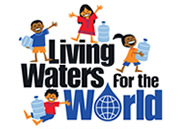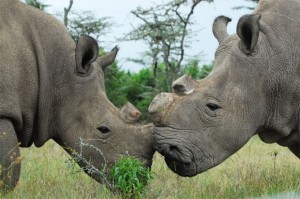 Try Anything Rhino Project
The Try Anything Rhino Project (TARP for short) is a creation care initiative by FPC. Its purpose is two-fold: 1) To raise awareness of the rhino poaching epidemic, and 2) To raise funds to help prevent rhino extinction.
To raise awareness, TARP launched its Facebook page in January 2015 and has gained followers from 19 countries besides the U.S. To raise funds, artisans and crafters are making items to sell in an Etsy online store. Items include bracelets, necklaces, earrings, paintings, stuffed animals, etc. 100% of the proceeds from products sold (after cost of materials) will go to TARP.
Fair Trade Bazaar
Every year, our Christian Service volunteers host a Fair Trade Bazaar for SERRV at our annual Bean Soup Luncheon. Serrv is a nonprofit organization with a mission to eradicate poverty wherever it resides by providing opportunity and support to artisans and farmers worldwide. By partnering with SERRV, we are able to purchase items that support artisans in Third World countries. All funds from this portion of the fundraiser go back to SERRV, nothing is kept by FPC.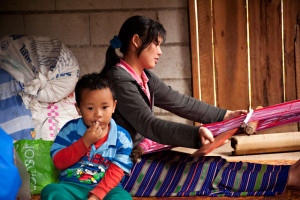 Slidell Mission Trip
Years after Hurricanes Katrina and Rita hit the Gulf Coast there is still a lot of unmet need. 260 families are still living in FEMA trailers in Louisiana and Mississippi. In response, FPC went on a mission trip to Slidell, Louisiana to assist with home repairs in the region partnering with
Presbyterian Community Outreach of Slidell (PCO):
"We are an organization based out of Slidell, LA currently working to rebuild the New Orleans area. We accept and house volunteer groups free of charge to do home repair and other types of assistance to low income families and elderly persons in the Slidell area hit by storms."
The Fall Yard Sale raises funds for mission work beyond the community. In the past trips have been made to eastern Kentucky, the storm-ravaged Gulf Coast, South America and Mexico, with an emphasis on building, re-building and
water purification projects
.
Presbyterian Mission Agency
FPC supports missions and missionaries throughout the world through the Presbyterian Mission Agency. The Presbyterian Mission Agency is one of six General Assembly agencies, established and described in the Organization for Mission.
"As Christians, we understand "Mission" to be God's work for the sake of the world God loves. We understand this work to be centered in the Lordship of Jesus Christ and made real through the active and leading power of the Holy Spirit. The "where" and "how" and "with whom" of mission is of God's initiative, sovereign action, and redeeming grace. The message we are called to bear is the Good News of salvation through Jesus Christ."
(From www.presbyterianmission.org)